I thought I would start a new thread to answer Kongetro's query
http://members2.boardhost.com/royal-jewels/msg/1500540665.html
Otherwise Kongetro's comment is likely to be lost in the other discussion.
I think it is possible to read the newspaper report in 2 ways.
First, that Queen Mary was wearing a dog collar made with pearls and sapphires. Secondly, that she wore a pearl dog collar with a necklace of sapphires underneath.
Aberdeen Press and Journal
20 July 1899.
I am not aware of any pearl dog collar which had sapphires in it, but the press report refers to a private dinner, and Queen Mary may have worn a jewel she did not wear on official occasions. The pearl dog collar I associate with Queen Mary (apart from her City of London wedding gift) is the one now worn by the Duchess of Gloucester.
This photo and others from this sitting appear to have been taken in London for use to publicise the trip to Australia in 1901 --so in the same era as the 1899 newspaper report. As we can see Queen Mary wore other necklaces beneath her pearl dog collar.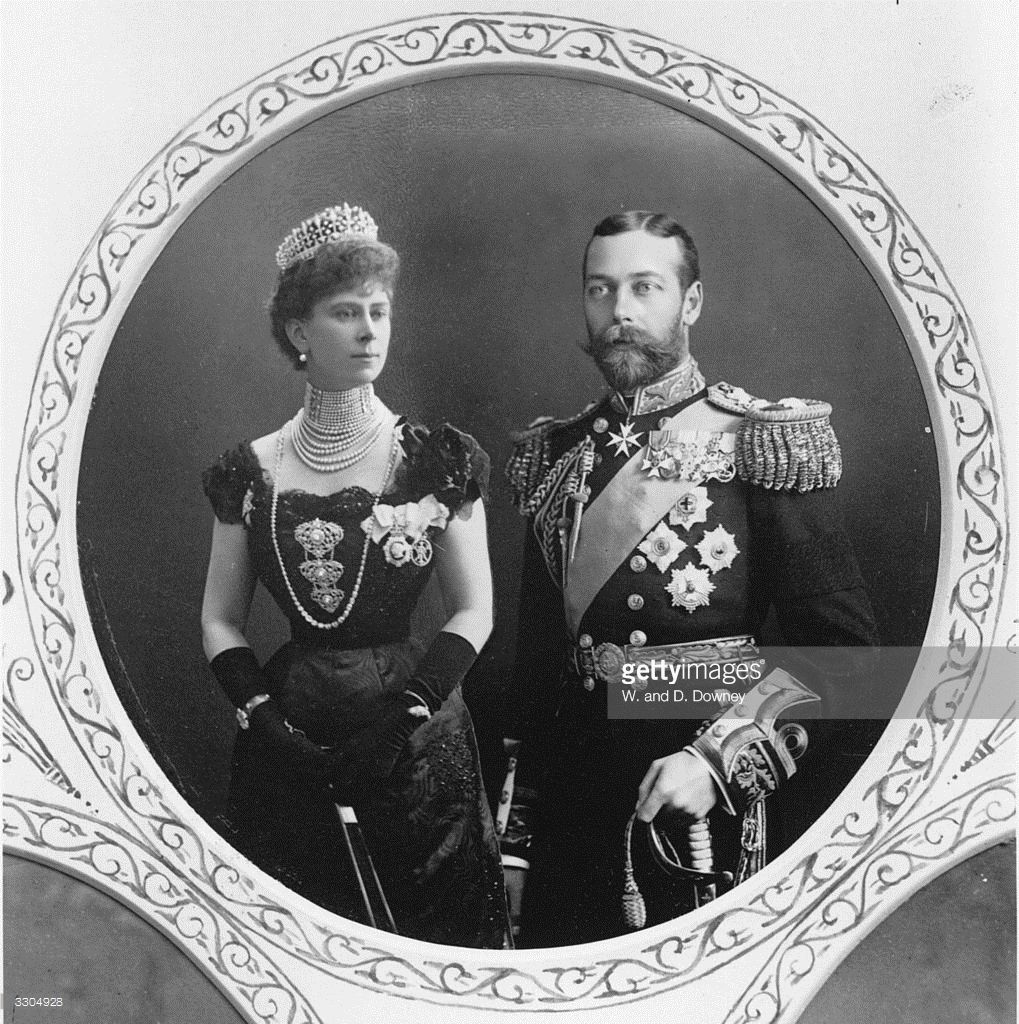 Another image from the 1890s
I have never been sure of what Queen Mary was wearing in this photo - from 1898 -- but I suspect the lower necklace would not be called a "dog collar".
One thought which occurred to me is that perhaps Queen Mary may have worn her pearl dog collar plus the sapphire necklace which she gave to QEQM as a wedding gift. Her gifts to her other daughters-in-law included jewels which she had worn, and the necklace looked old fashioned in 1923. But I know that is pure speculation on my part.