While I was doing some very boring household shopping late this afternoon, it dawned on me that one item in Queen Mary's wedding gift lists might hold the key to the source of her pearl dog collar now worn by the Duchess of Gloucester.
I recollected having seen this item.
Hearth and Home
13 July 1893.
Could the gift of the Thakore of Gondal be Queen Mary's diamond and pearl dog collar? I don't know but I thought the idea should be explored. I don't recollect ever seeing a sketch or photo of this particular gift.
The dog collar I am thinking about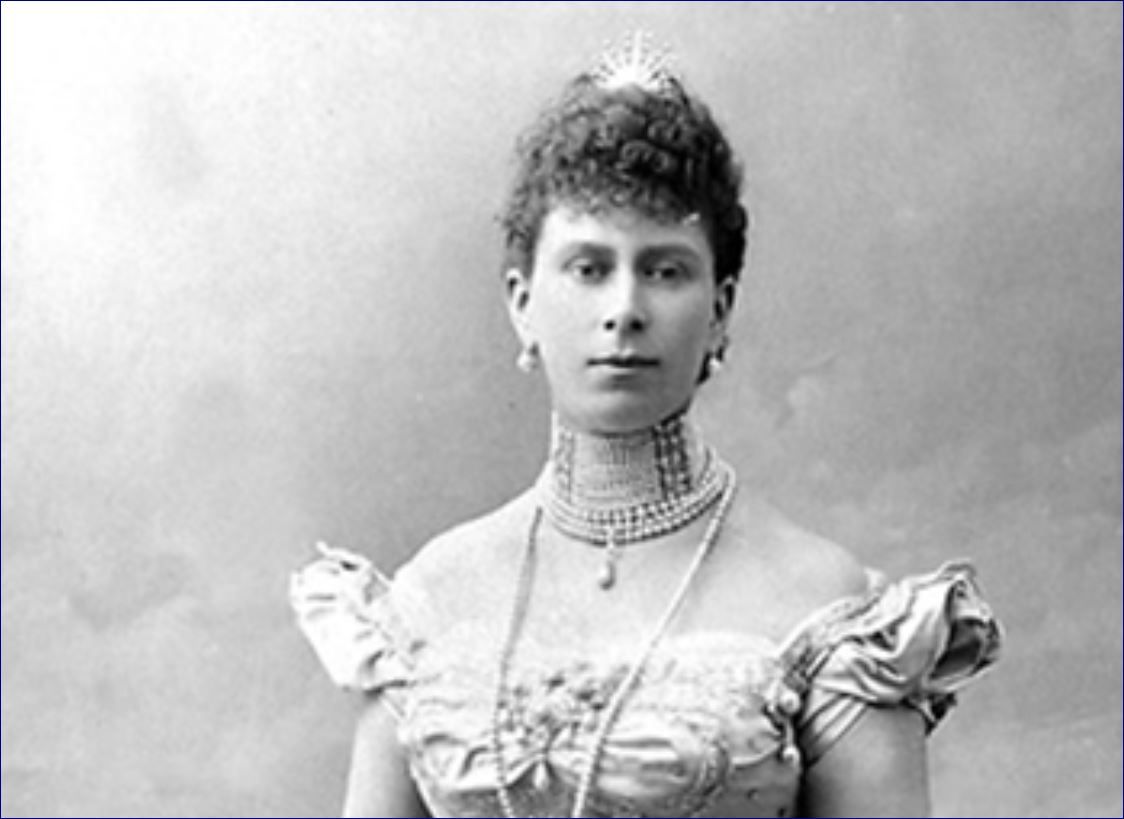 Perhaps some one has better photos of the Duchess of Gloucester wearing this jewel which might show the design more clearly.