I think that Franck has solved the mystery of Princess Diana's sapphire choker. Congratulations Franck.
The band of diamonds on the choker, like that of the watch presented by the Sheikha of the united Arab Emirates, has 3 diamonds rows next to the central element, whereas the bracelet of the Saudi suite has a gap between the 2 rows of diamonds.
Saudi jewels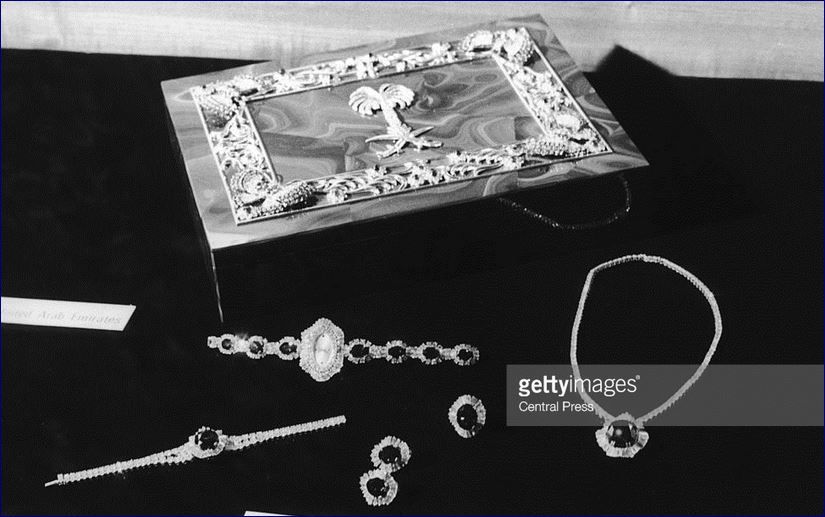 Choker. Here set with a border of sapphire beads.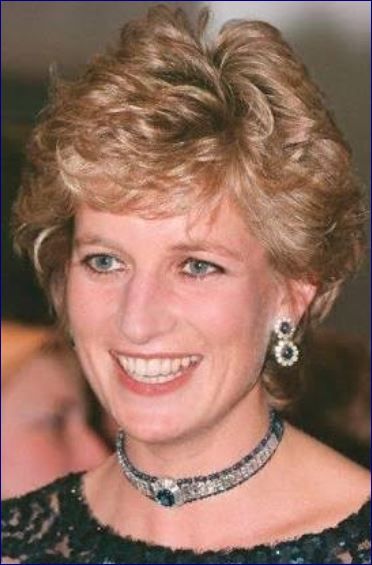 Choker as a headband in original configuration.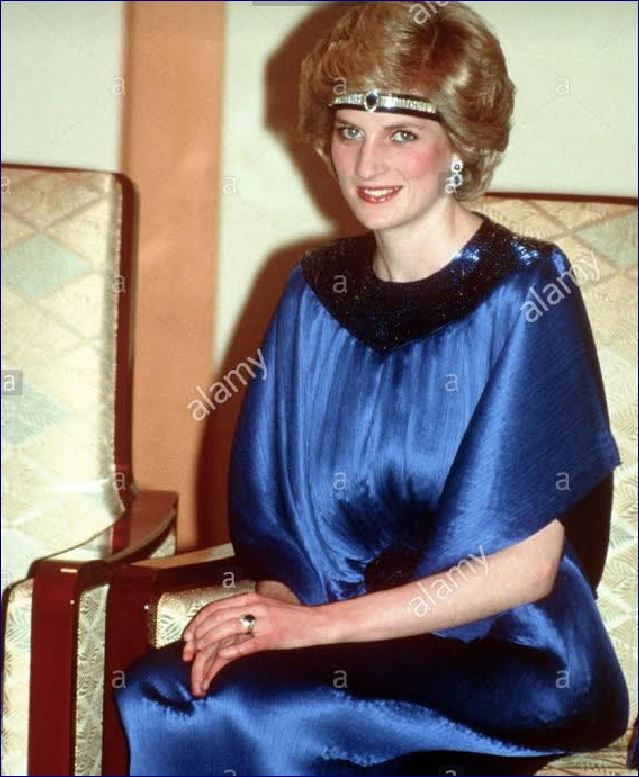 Is my eyesight failing or has Princess Dianna worn 2 different central elements in this choker? First when worn as a head band the central sapphire looks as if it has a pointed frame of diamonds, while when worn as a choker the central element looks more like the setting of the Saudi sapphires.