Unfortunately, I cannot decide if Brian's fascinating find of the image of the Empress Frederick shows the tiara in question, but it is a distinct possibility. To be sure I would like to see the original miniature.
One of the problems in searching for information about the tiara is that the wedding gifts were never displayed so the press did not have an opportunity to do sketches.
As Vincent has noted Queen Sophie was given a set of valuable diamonds by the Tsar. She was also given a diamond necklace by Queen Victoria. All of these and other items may have been used to make the tiara.
Another possibility is the tiara given to her by the King of Italy. The press described it as --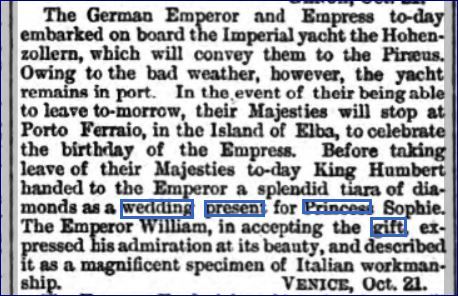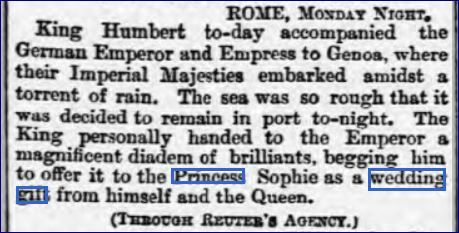 and

Another factor which I find frustrating is that there seem to be so few images of Queen Sophie wearing the tiara, and the earliest photos with confirmed dates, which I have been able to find, are from 1907.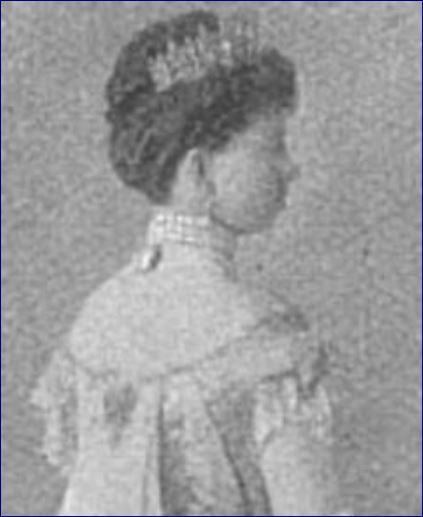 Queen Sophie attended the coronation of Edward VII but I could not find a description of her jewels or a photo, but perhaps someone else can identify her in the coronation photos so we could see what tiara she wore.
Like Brian I find it impossible to gauge what tiara she wore for the wedding of Queen Maud. Unfortunately, in the photo on which the painting appears to be based Queen Sophie's head is obscured by the floral decorations.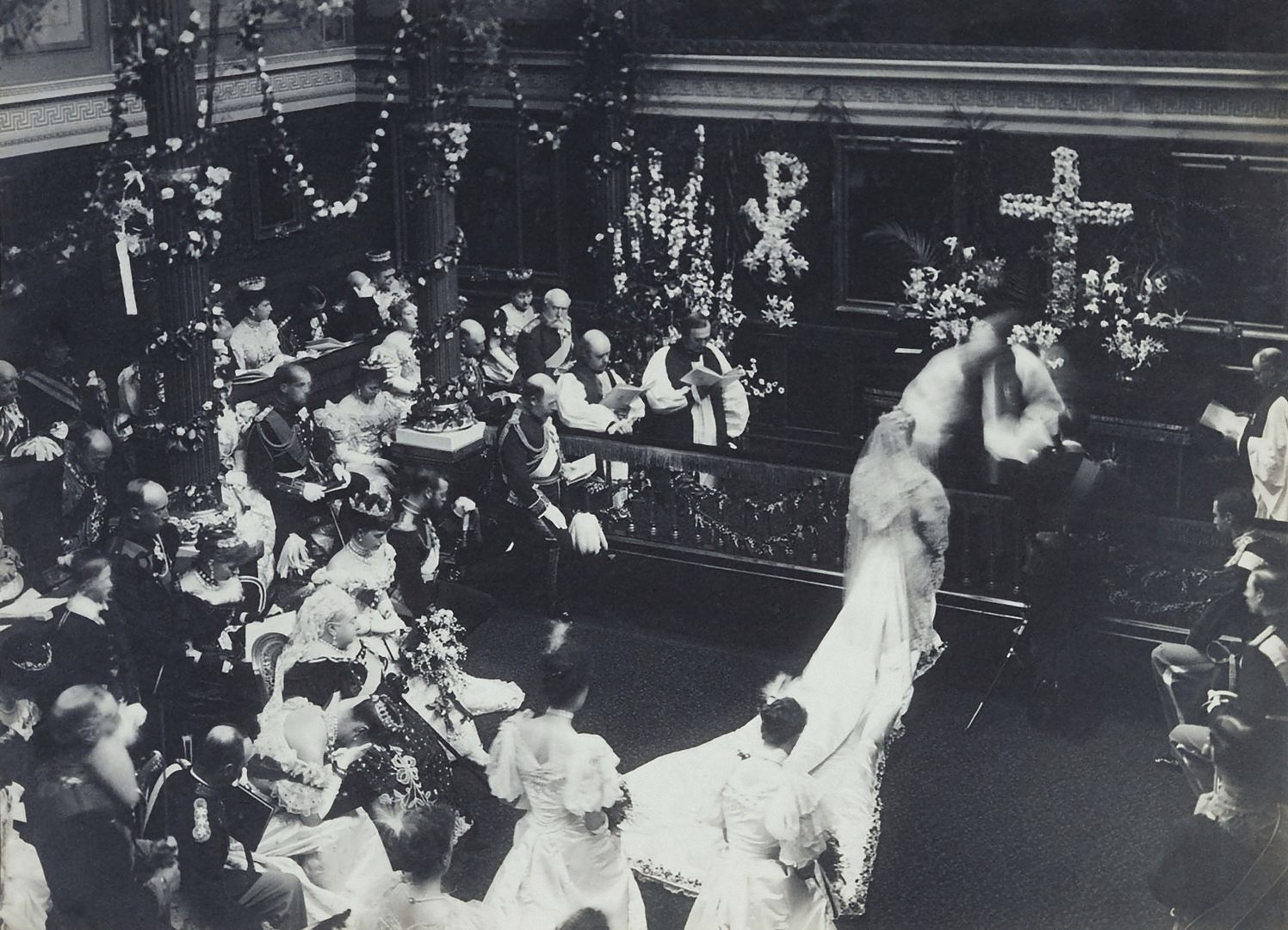 Just to complicate matters I found an image of the Queen wearing a tiara which is unknown to me. It comes from a newspaper published in 1920 but the style of clothing seems earlier to me. My interest in this tiara is that it would appear to have some sizeable diamonds in it, even though it is not a large tiara.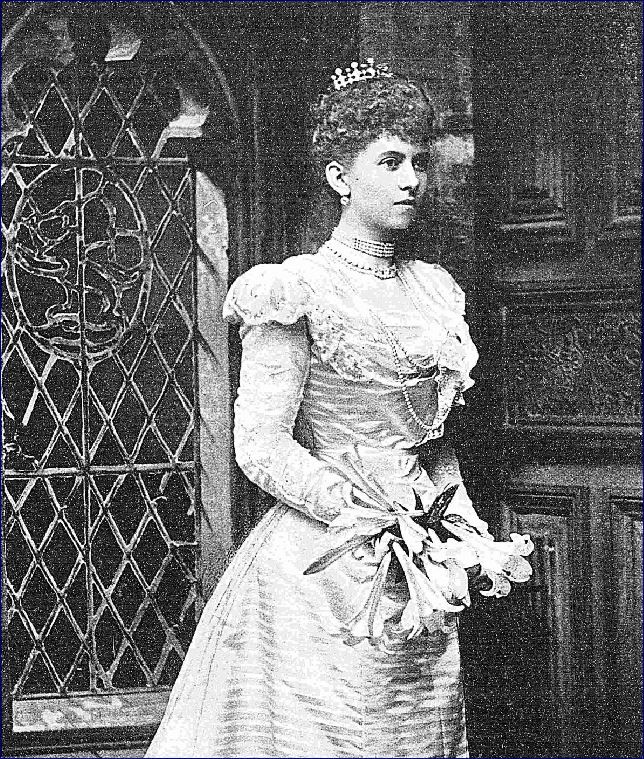 Brian's find has opened up a whole new set of possibilities.