I recently found some intriguing information about a brooch given to Queen Alexandra by Lady Dudley in 1903.
The brooch is said to have contained a large freshwater pearl found on the west coast of Ireland, and was set with diamonds and peridots (although a few reports said emeralds).
There are numerous reports, over several years, in the media about this brooch, and it became clear to me that one of the goals behind this was to increase awareness of and interest in Irish pearls. The end result was that circa 1906 Irish pearls were said to have become very popular in jewellery. During the same period the press reported extensively on Queen Alexandra's use of Irish poplin and Irish lace in her various gowns.
Below are a couple of descriptions of the brooch.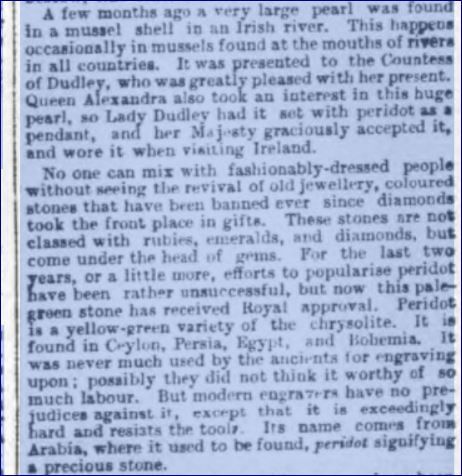 The brooch seems to have had a crown with the pearl as a pendant, although other reports suggest that the periods formed pendants.

I have not been able to find any photos of Queen Alexandra wearing a brooch which would fit this description. The only large pearl which I am aware that Queen Alexandra wore, which may be a large fresh water pearl, is the pendant which she wore to the Fife wedding and occasionally during the day time -- but the setting does not have any diamonds or peridots, although it is possible that the brooch was reset.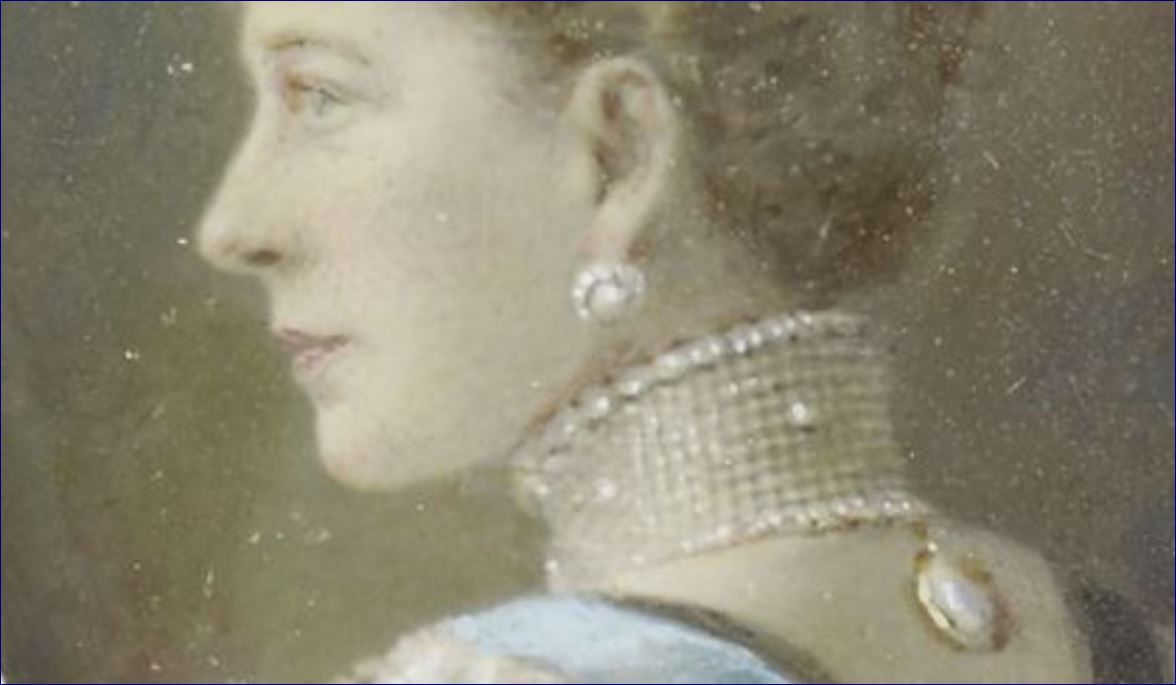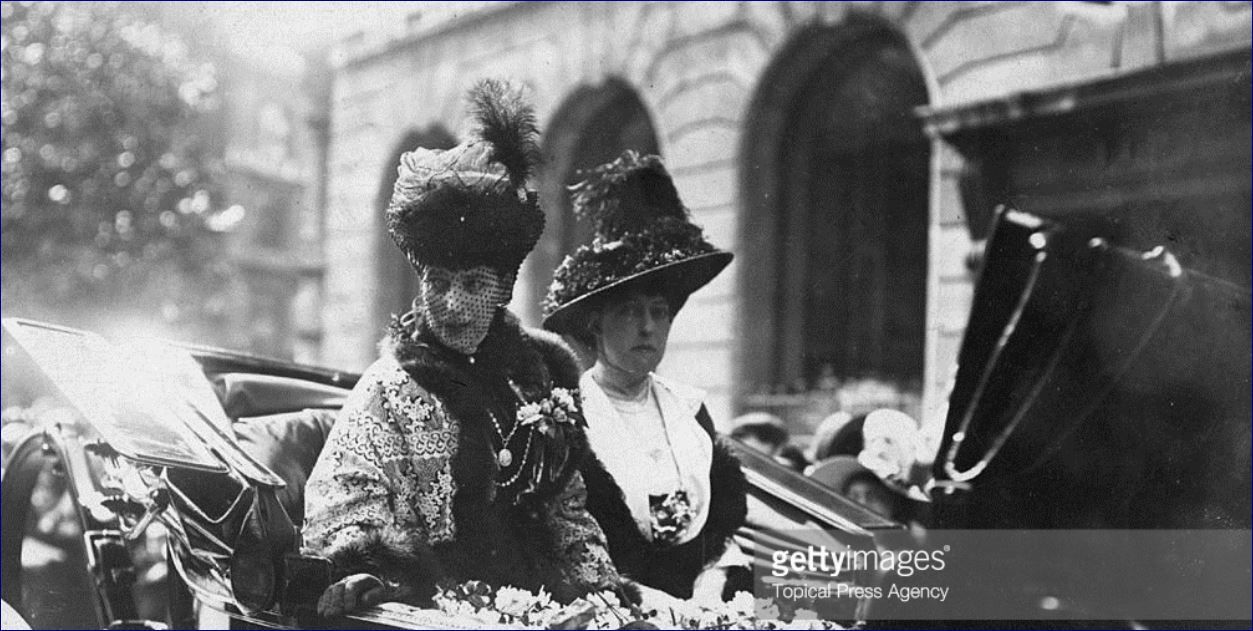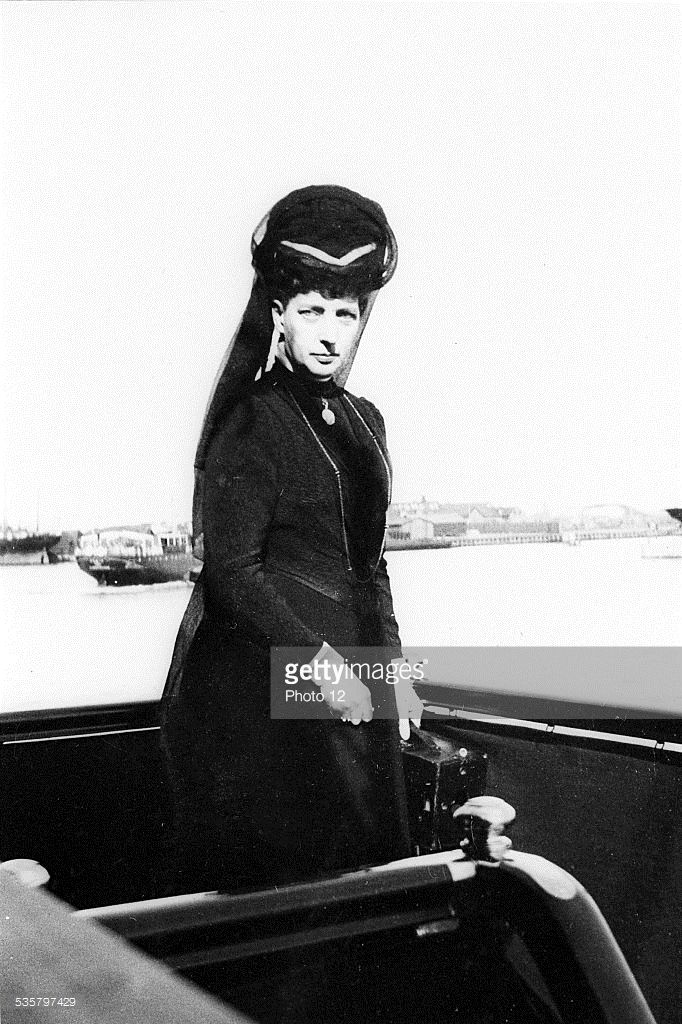 It would be wonderful if someone could find a photo of Queen Alexandra wearing a brooch which matched the description.