The written descriptions of Queen Alexandrine's jewels mention only diamonds worn by HM. For example this from
The Daily Telegraph
12 May 1914.
I have found a clearer copy of the sketch of the royal party at the opera. It seems to me that it is clearly showing that Queen Alexandrine wore her diamond drop tiara (which is now worn by Countess Alexandra). The Queen's necklaces in this sketch also fit with the written description of her jewels. (I suspect that
The Times
's description of a tiara with scrolls has led to confusion.)
ILN
16 May 1914.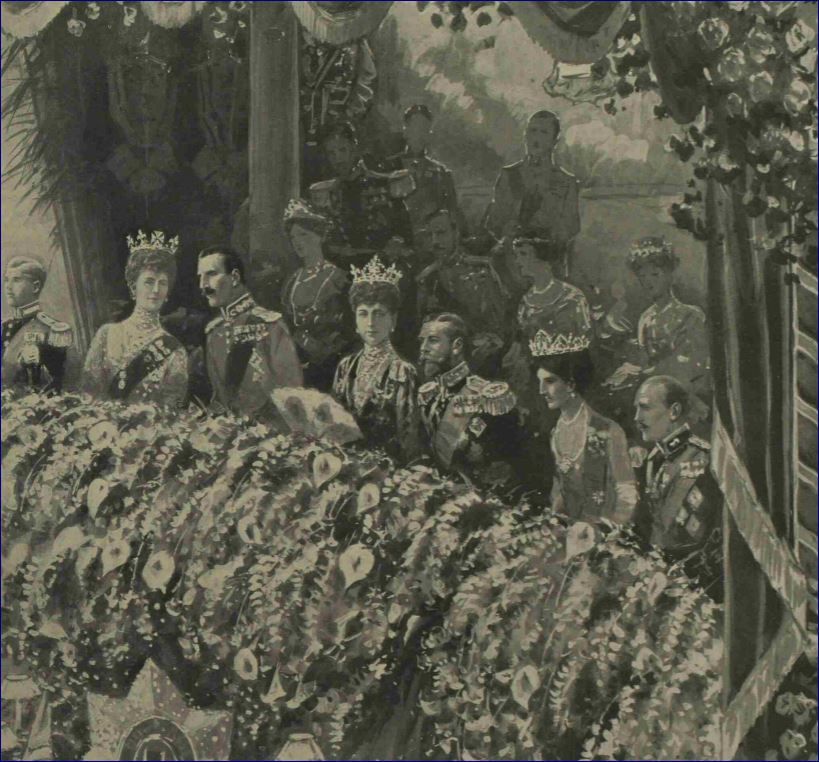 --Previous Message--
: Wonderful photos - even though they are a bit
: blurry! And I must have missed the
: previous posts about the event and the
: jewels worn. I must say that after having
: read the old posts, the news reports and
: seeing the photos I am inclined to say that
: it is very likely the diamond drop tiara on
: Queen Alexandrine's head here. Had it been
: the emerald tiara from the Danish Crown
: Jewels I suspect that emeralds would have
: been mentioned n the articles (although that
: is no certainty of course). I have tried to
: search for reports in Danish from this
: visit, but sadly I have not been able to
: find anything describing the jewels worn.
: Oh, how I wish they would bring back those
: grand gala performances on the State Visit
: programmes again!
: