MarcA's observation got me wondering.
I don't think that the necklace now worn by the Duchess of Gloucester was the original necklace given to Queen Mary by her parents as a wedding gift.
Sketch of the original wedding gift
Yet, Queen Mary was photographed wearing the current necklace in the early years of her marriage, so it is highly unlikely that it is the same as the necklace worn by Princess Helena Victoria. I also think that the large turquoise clusters in Queen Mary's necklace are separated by diamonds, while in Queen Elizabeth the Queen Mother's necklace there are small turquoises as would appear to be the case in the necklace worn by Princess Helena Victoria.

A more likely match would be with the necklace given to Queen Elizabeth the Queen Mother by King George for her wedding.
But Princess Helena Victoria and Princess Marie Louise were still alive in 1923, although it is possible that they may have sold the jewels or even that Princess Christian may have left the jewels to the King or Queen Mary.
The Queen Mother's necklace and the one worn by Princess Helena Victoria are very similar, but my eye is not good enough to gauge if they are the same necklace. The design is commonly seen in jewellery so that gives us no clues.
Below is a comparison of the 3 necklaces.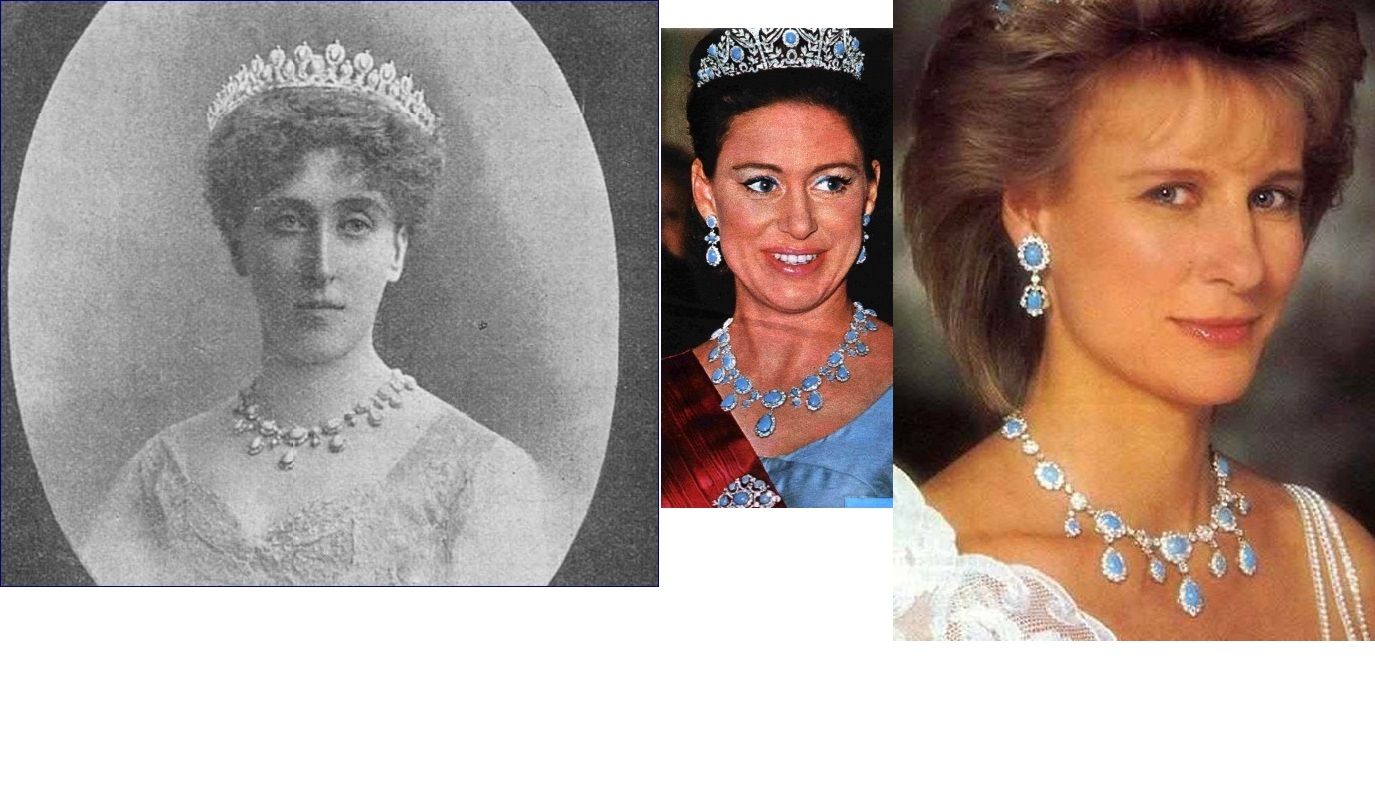 --Previous Message--
: I think the Turquoise necklace looks more like
: the necklace given to the Queen Mother !
: The necklaces in the Gloucester parure were
: gifts to Queen Mary herself.
: