Re: Queen Elizabeth the Queen Mother 4 strand pearl necklace. Reply to Joye's query
Posted by Beth
on March 3, 2017, 2:00 am, in reply to "Re: Queen Elizabeth the Queen Mother 4 strand pearl necklace"
110.23.107.87
I am sorry but I do not know anything about the cross or the possible bracelet.

Their Majesties were visiting a bombed section of East London on 23 April 1941 when the photo was taken. As the cross is not visible in the other photos in the series, it is possible that someone gave HM a cross, which she then held in her hand, creating the impression that it was attached to her watch --- that is just a guess of mine.

The photo Joye referred to is the only one where it would appear that HM is wearing a bracelet over the sleeve of her coat.



The possibility that this may be a bracelet has me intrigued as, while I think I can see a hint of a bracelet under HM's sleeve in at least one of the other photos in the series, I am not sure.

I am posting the other photos in the series so that those who have a keener eye than mine can judge. Possibly the newspapers might have additional information.

I hope some one has better knowledge than I have.

East End of London - 23 April 1941.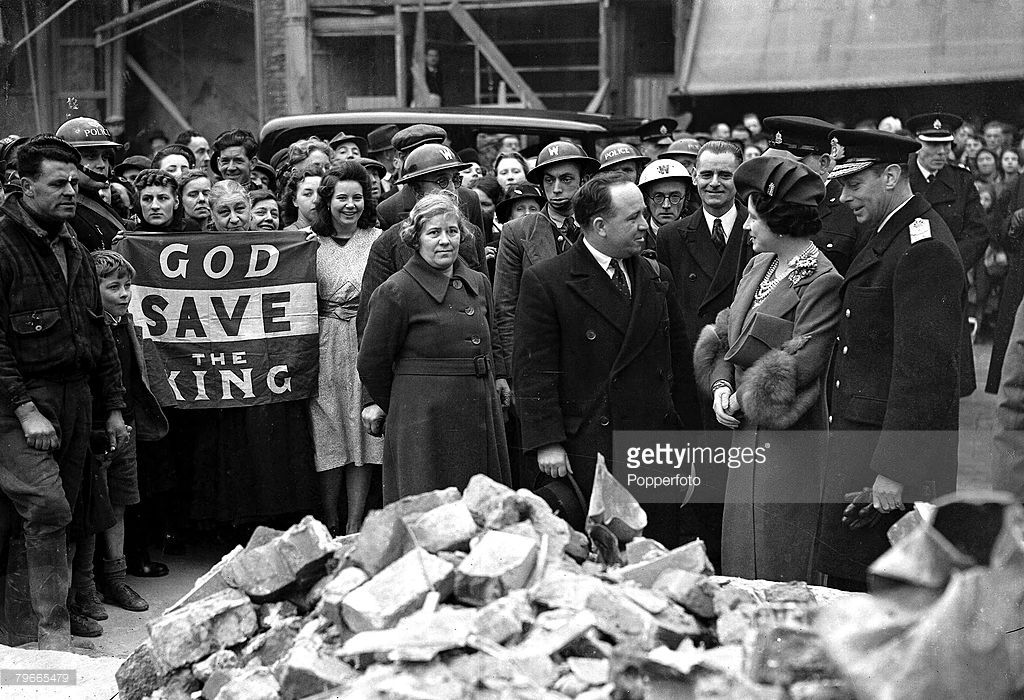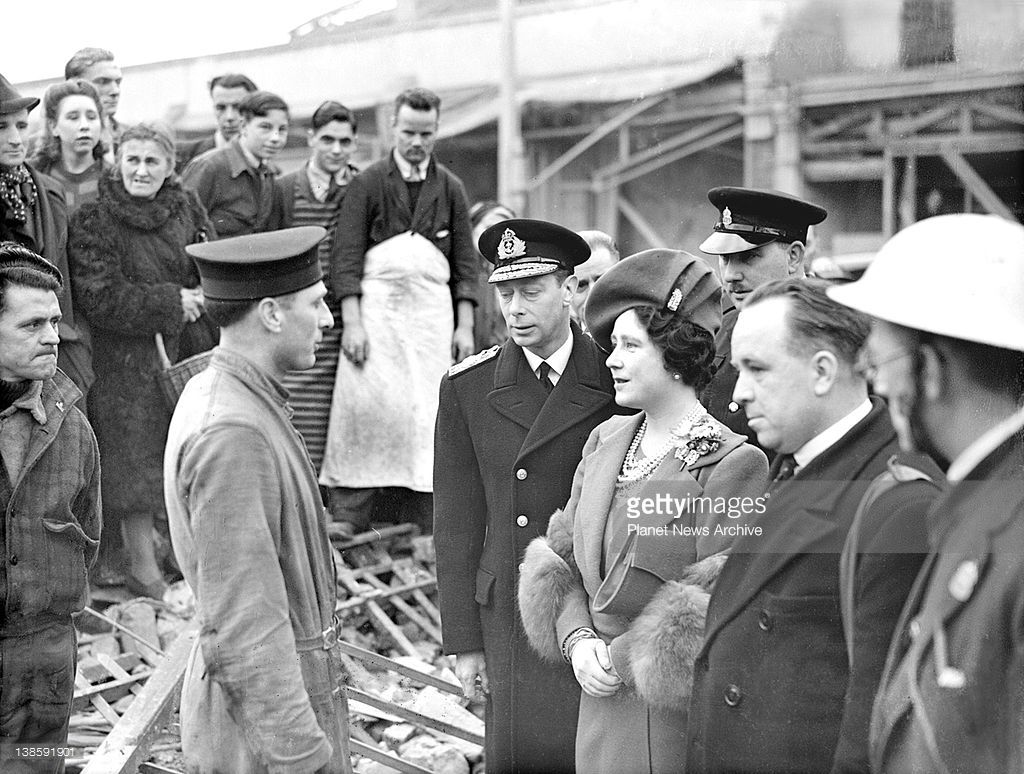 --Previous Message--
: Your 7th pic shows QEQM with a small cross
: Attached to her watch. What might be known
: of this unusual cross for Queen Mother?
:
: Also she appears to have a bracelet worn on
: the cuff of her right sleeve. Again what
: might be known of this bracelet?
:
:
: abbn
: --Previous Message--
: Many thanks for the very interesting
: overview
: of QEII's pearl clasps Franck.
:
: How many 3 strand pearl necklaces QEQM wore
: is a bit of a puzzle to me.
:
: One necklace which I think can be clearly
: identified is a 4 strand one which HM wore
: during the war years.
:
: A series of photos from the same day, 29
: October 1940, provides a glimpse of the
: clasp as well as the front view. This
: necklace is longer than some others and the
: pearls are slightly graduated.
:
: Clasp
:
:
:
:
:
:
:
: I think that HM is wearing the same necklace
: of 4 strands in the following photos.
:
: 13 February 1941 at Salford
:
:
:
:
:
: And on 23 April 1941
:
:
: June 1941
:
:
:
:
:
:
:

---