Re: Securing tiaras and problems with pain
Posted by Beth
on April 7, 2017, 8:11 pm, in reply to "Re: Securing tiaras and problems with pain"
110.23.107.87
At one time Empress Farah didn't have base frames to all her tiaras because she wore many at an angle secured to hair pieces positioned towards the back of her head.

The emerald tiara without a base frame.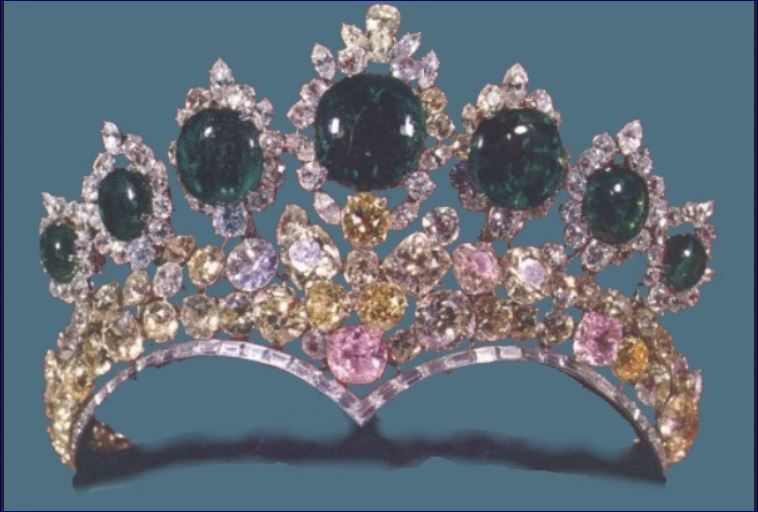 The emerald tiara with a base frame which is padded.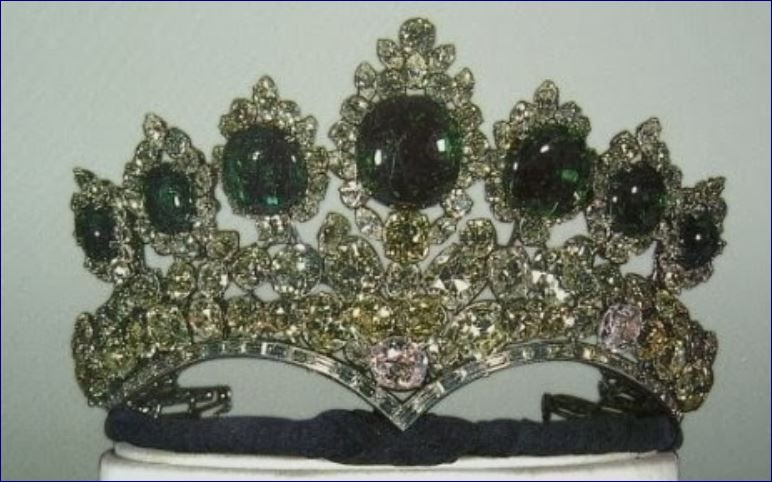 The Empress wearing tiaras on top of hair pieces.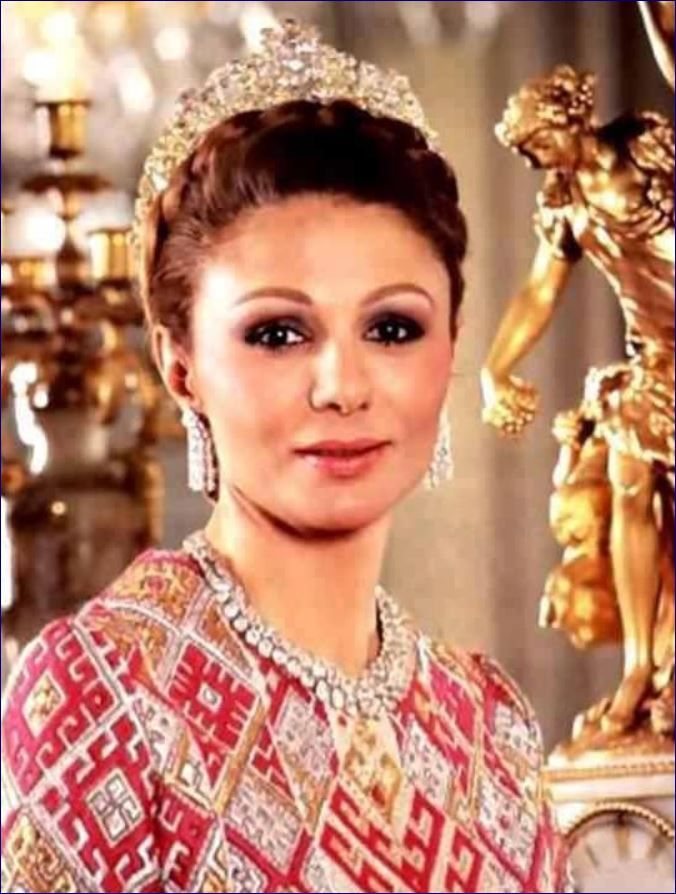 --Previous Message--
: Empress Farah of Iran made a comment to HM the
: Queen at one point about the discomfort of
: tiaras. The Queen whipped hers off her head
: and showed the Empress the felt twist on the
: base of the tiara, noting that she had that
: done to all of her tiaras. The Empress was
: impressed and immediately arranged for the
: same thing for her own tiaras.
:
: --Previous Message--
: The comments about how the Empress of Japan
: no
: longer wears tiaras and why jogged my
: memory. I have a newspaper item relating to
: how some prominent English ladies secured
: tiaras. The article does not say why all the
: different methods were used but it has made
: me think. It is a 1933 article from the
: Daily Telegraph . It says that Mrs Greville
: used a cap of silvery grey gauze to secure
: her tiara.
:
: If others have information about how tiaras
: are secured - and possibly how different
: royal ladies avoid pressure point pain, I
: think we could do an interesting thread,
: especially when those who use Photobucket
: are able to post again, as I think the
: placement of some tiaras and how they are
: secured provides some insights into how
: various ladies deal with possible (probable)
: pressure point pain from wearing rigid
: pieces of metal tied tightly to their heads.
:
: Photobucket is not available to me at
: present, but perhaps those who do have
: access might like to start the thread - and
: also those who use other image hosting
: sites.
:
:
:
:
:

---