I have recently found this picture, dated circa 1890 according to Getty Images, of Princess Marie of Hanover (1849-1904), youngest daughter of King Georg V of Hanover and of his wife Marie of Saxe-Altenburg:
I think that the diamond flowers she is wearing in her hair and the diamond leaf motifs she has pinned on her corsage, combined together, resulted in the diamond tiara which was worn by Princess Chantal and Princess Caroline of Hanover (the successive wives of Prince Ernst-August V, current head of the House of Hanover), and recently by Ekaterina Malysheva, when she married Hereditary Prince Ernst-August last July 8th: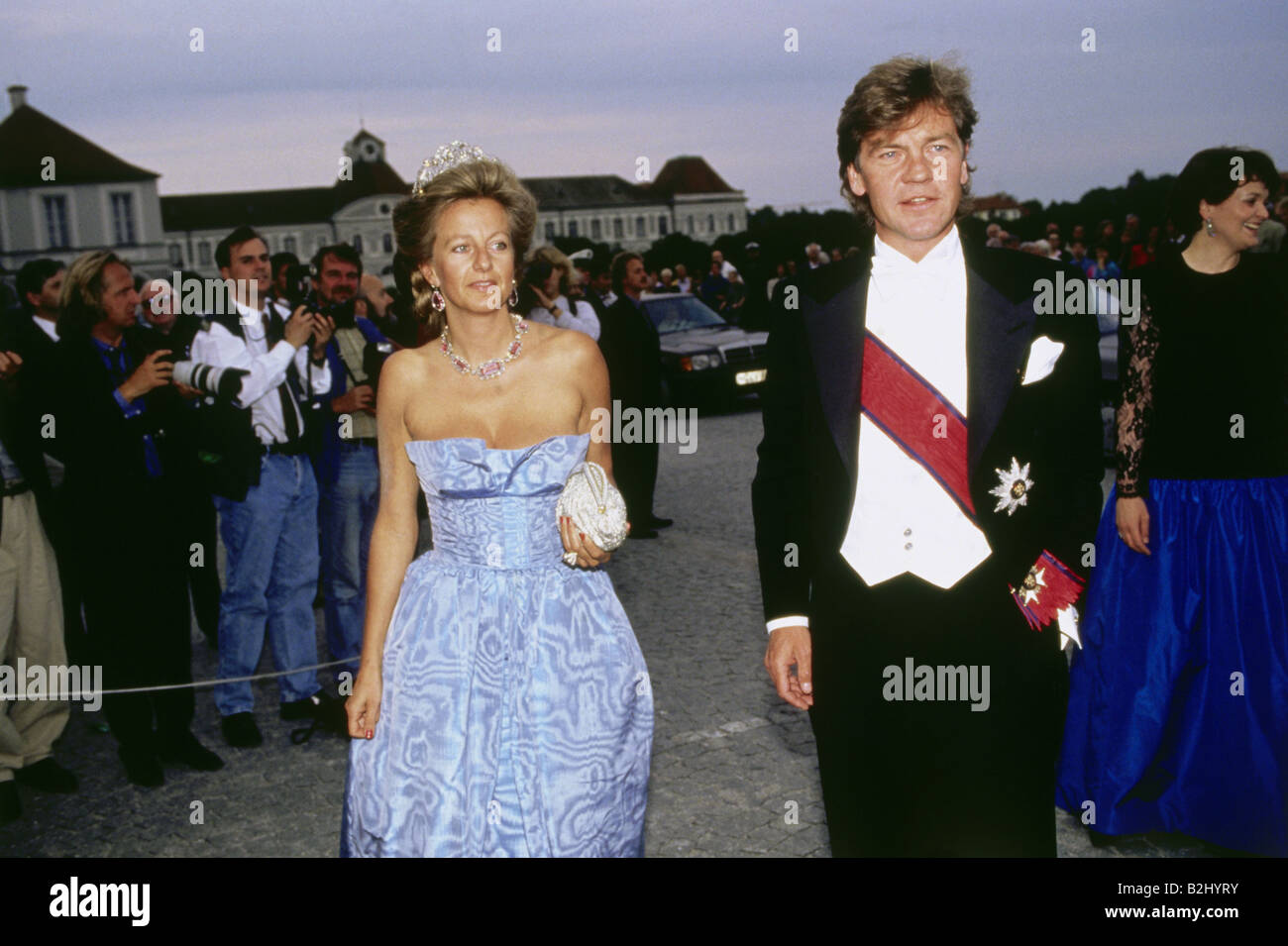 I do not remember having seen Princess Viktoria-Luise (wife of Duke Ernst-August III) or Princess Ortrud (wife of Duke Ernst-August IV) wearing this tiara, or the elements of which it is made. Princess Marie (on the first picture at the top of this post) was the youngest daughter of King Georg, but remained childless. Could it be that the tiara went through junior lines of the Hanover/Brunswick family before going back to the main branch?